Woolworths Ascot, QLD
Woolworths Banyo, QLD
Woolworths Cornubia, QLD
Woolworths Idalia, QLD
Woolworths Meadowbrook, QLD
Woolworths Rothwell, QLD
Woolworths RDC Moorebank, NSW
Woolworths NDC Moorebank, NSW
Woolworths Ascot, QLD
Woolworths Banyo, QLD
Woolworths Cornubia, QLD
Woolworths Idalia, QLD
Woolworths Meadowbrook, QLD
Woolworths Rothwell, QLD
Woolworths RDC Moorebank, NSW
Woolworths NDC Moorebank, NSW

WOOLWORTHS RDC & NDC DEVELOPMENT
Client: Richard Crookes Construction
Project Specifications:
– Two 15000 sq/m High bays @ 35 meters in height
– Machinery floor space with multiple levels
– Awnings, Ancillary buildings and bridges
Steelwork Tonnage:
NDC (National Distribution center) – All steel including purlin and girt – 2545t
RDC (Regional Distribution center)  – All steel including purlin and girt – 3505
RDC Precast tonnage: 5120 t
RDC Precast Sq/m: 11600 sq/m

Client: McVeigh Consultants
Project Specifications:
– 6700  sq/m of retail floor space – Single Level – Plant Deck – Steelwork
– Precast Panels.
Steelwork Tonnage: 100t
Cold Rolled 'Meters': 8070 l/m
Precast tonnage: 880t
Precast Sq/m: 2300 sq/m (One Face)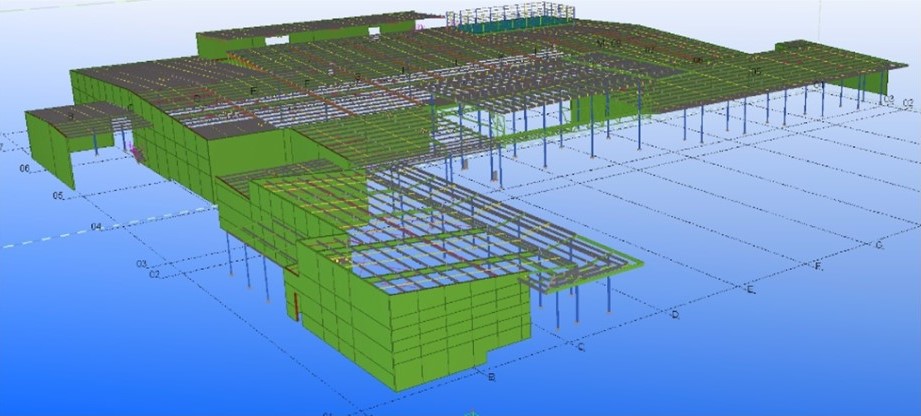 Client: McVeigh Consultants
Project Specifications:
 – 6000 sq/m of retail floor space – Single Level – Plant Deck – Steelwork
 – Precast Panels.
Steelwork Tonnage: 80t
Cold Rolled 'Meters': 6400 l/m
Precast tonnage: 870t
Precast Sq/m: 2400 sq/m (One Face)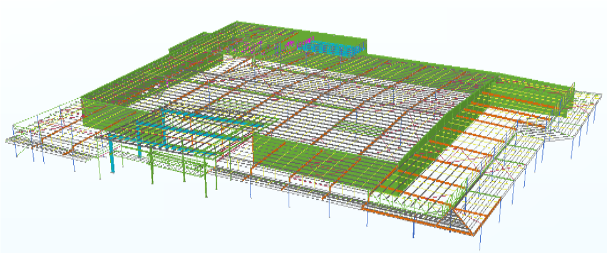 Client: McVeigh Consultants
Project Specifications:                          
–  8970 sq/m of retail floor space – Single Level – Plant Deck
– Precast Panels.
Steelwork Tonnage:  125 t
Cold Rolled 'Meters':  8525 l/m
Precast tonnage: 850 t
Precast Sq/m: 2315 sq/m (One Face)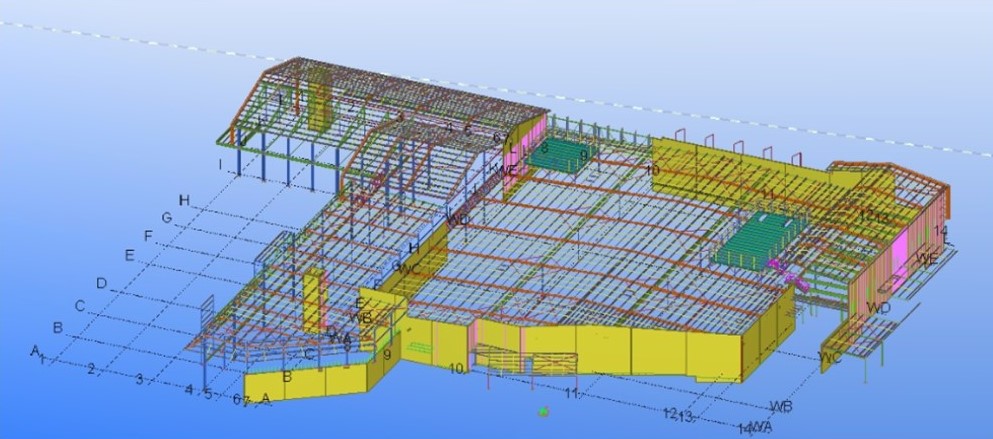 Woolworths Ascot Retail Development
Client: Adco Constructions
Project Specifications:
 –  8200 sq/m of Retail floor space 
Steelwork Tonnage:  150 t
Cold Rolled 'Meters':  6350 l/m
Precast tonnage: 755 t
Precast Sq/m: 2200 sq/m (One Face)
Woolworths Distribution Centre
Moorebank, New South Wales
Tactical Group engaged Steelcad Drafting on behalf of Woolworth's to perform the steel detailing services for two large co-located automated warehouse distribution centres in Western Sydney. The two buildings are in excess of 5000t combined, each with 40 metre plus highbays, linked by two suspended airbridges for pedestrian access and conveyor system interconnectivity between the two buildings, and one building includes a 55m clear span trussed roof each with pre-cambers. To add further complexity to the detailing, when the second building was awarded the steel fabrication was awarded to an overseas fabricator.
The client representative had never performed the steel detailing prior to engaging the D&C Contractor, so initially there was some concern, however that quickly disappeared in the early stages of Steelcad's engagement when the client could see the value in the early engagement. This early appointment allowed the steel detailing to be well advanced by the time the D&C Contractor was appointed, gaining valuable time for the project's already compressed schedule, particularly allowing a welded beams order and steel fabrication to commence immediately after D&C contract award.
Steelcad modelled the steel shop drawings, and their model was incorporated into the Revit model assisting with the fast tracking of the structural design development and clash detection between architectural and structural disciplines. Steelcad quickly became a highly valuable member of the design team, driving the design development through design meetings and Revit model clash detection sessions. Their timely communications and design clarifications helped the design process immeasurably, and the accuracy and high standard of their shop drawings was commented upon by all involved including the D&C contractor, steel fabricators, and riggers on both Projects with effectively no reworks required.
We speak on behalf of the whole project team when we say we would repeat this process again, and undoubtedly will do in the future, without any hesitation at all.
NATHAN CAIRNEY AND MARK HUGHES